Summer, the favorite season of kids worldwide, often comes with an array of leisure activities and enjoyment. But, as Muslim parents, it also presents an opportunity for us to ensure our children engage in productive activities, reducing screen time and providing enriching experiences.  
We've assembled a list of exciting, yet educational summer activities for your little ones. Let's make this summer memorable and fun-filled!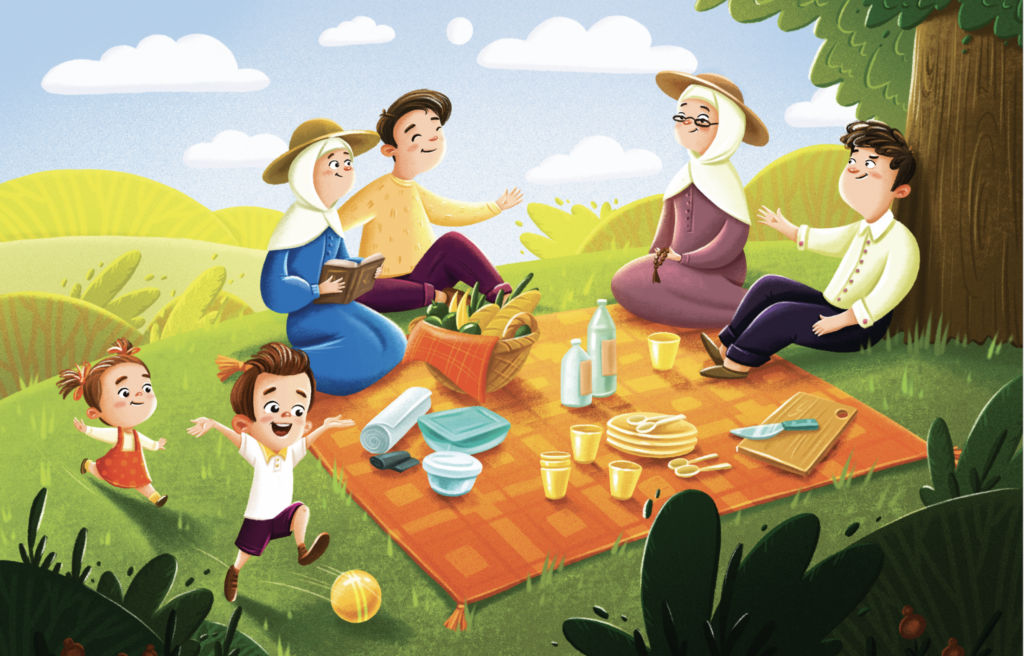 1. Picnic at the Local Park or Backyard: Don't worry about making this a big project. Simply pack your children's favorite sandwiches and snacks, spread out a blanket in the park, backyard or even your living room. Enjoy the warmth of the outdoors while sharing a wonderful meal with your kids.
2. Water Balloon Baseball: Add a twist to the traditional game. Fill small balloons with water and let your kids enjoy baseball in a new, refreshing way. This is a surefire method to beat the summer heat!
3. A Day as a Scientist: The creations of Allah offer endless opportunities to explore. From observing birds to collecting leaves, encourage your kids to discover the world around them. It's a fun way to spark their curiosity and stimulate learning! 
4. Experience Stargazing: Set up a camp in your backyard, and under the night sky, take your kids on a journey through the universe. Point out celestial patterns like Orion's belt or the big and small dippers. This activity teaches our children to appreciate Allah's creation.
5. Sidewalk Chalk Art: Unleash your child's creativity! Let them decorate the sidewalk or plant pots with colorful chalk art. Remember, it's about having fun, not about perfect artistic skills.
6. Food Engineering: Involve your kids in meal planning and preparation. From making a shopping list to cooking a family meal under your supervision, this activity is an excellent confidence booster. Check out our kid-friendly recipes in the Atlasia Kids Magazine!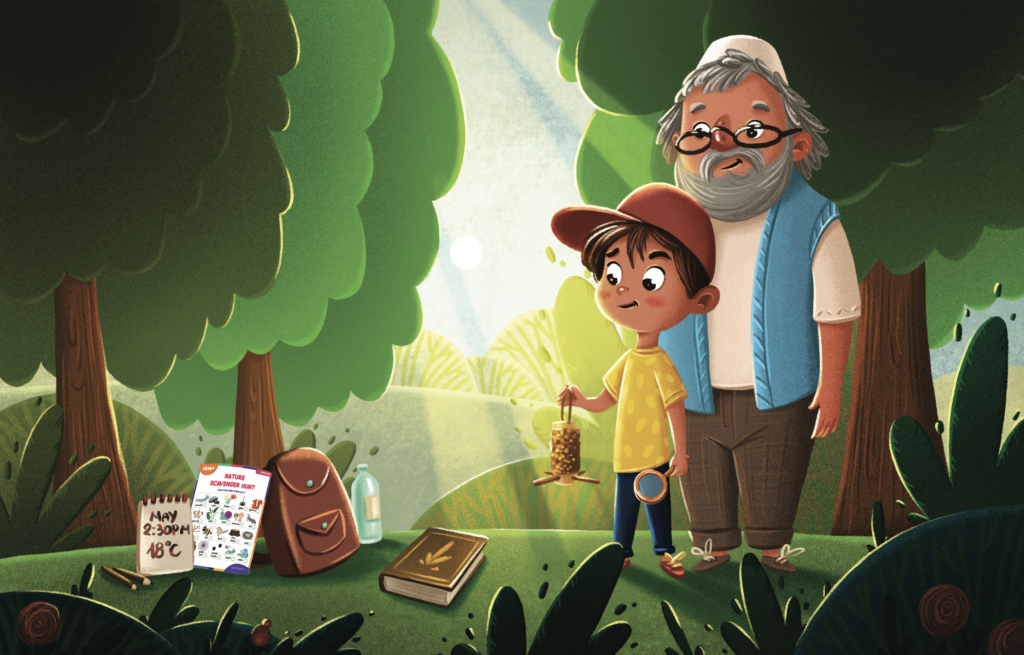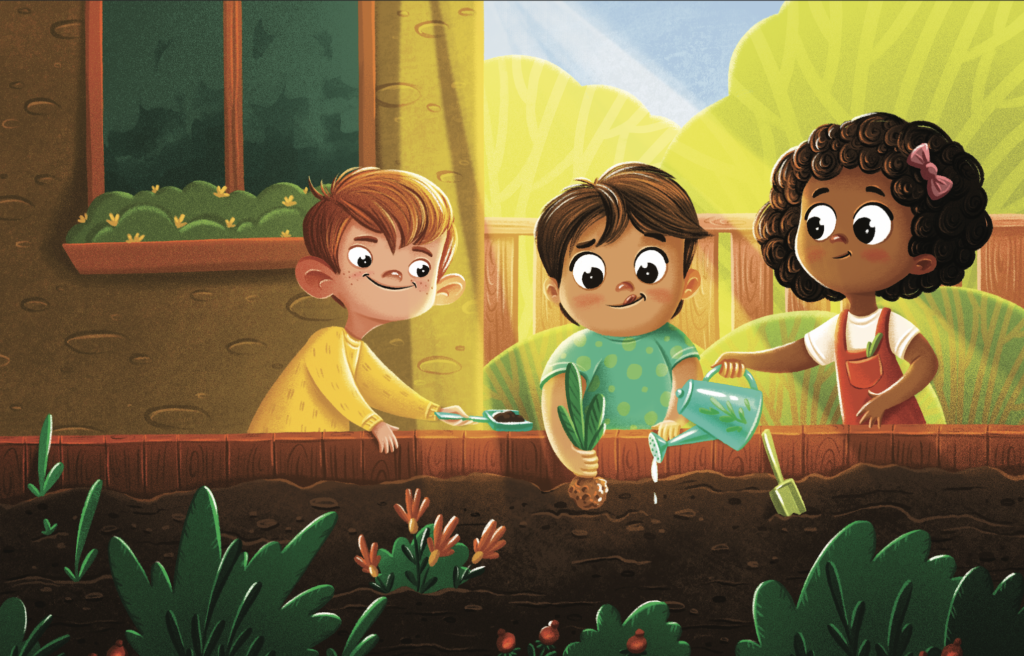 7. Skill Building Together: Learn something new as a family! Maybe it's time to teach your child to ride a bike, or fix a squeaky door. This can be a great bonding experience and an opportunity to remind your child about safety, persistence, and starting with Bismillah.
8. Toy Treasure Hunt: Hide toys around the house and let the kids hunt for them. This fun game also helps them learn about cleaning up after playtime.
9. Beach Day: Swimming, building sandcastles, or collecting shells, a day at the beach is an excellent way to connect with nature.
10. Movie Night: Finish off your day with a cozy movie night. Prepare some popcorn, snuggle in blankets, and enjoy a family-friendly movie together.
All children yearn for our time and attention. Let's consciously utilize our most valuable resources to create precious memories with our little ones this summer.
For more ideas on summer activities, games, and kid-friendly recipes, check out the Atlasia Kids Magazine. Don't miss out on exciting content for your little ones – subscribe today to be an Atlasian!