Ramadan is coming up! As we approach the holy time of the year, it always helps to reinforce or attempt to strengthen our faith and connection to Allah. How do we build a stronger connection?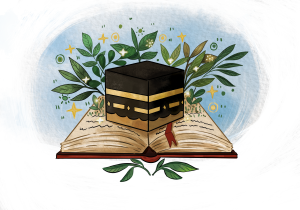 Quran 
The Quran is more than just a holy book. It is divine instruction and wisdom meant to guide us down the right path. It's a means to stay connected to Allah, learn and reassure ourselves of our faith, and flood our hearts with a healthy love for Islam. 
One of the best ways to build a stronger connection to Allah this month before the beginning of Ramadan is to read the Quran more often. Do it with your children, siblings, or even friends! Furthermore, thanks to technology you can now go to sleep or wake up listening to the Quran. 
Early morning readings are a great way to start the day. It is bound to put your mind at rest, in a positive state, and maybe even put you in a good mood because your spirits have been uplifted. 
Late-night readings or recitations could help you sleep better, grant better dreams, and even inspire your duas. The more you listen or read the better your days are bound to be and the stronger your connection and faith become.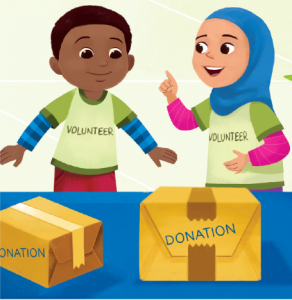 Surround yourself with good company 
The people closest to us often influence our habits, whether we realize it or not. It's easier to feel your connection to Islam and Allah grow deeper or stronger if you can bond over your faith with the people you spend the most time with. These people could be friends, family, or even colleagues. Bonding with others not only steers you down the right path but also gives you new reasons to love and appreciate the values of Islam.
There are so many ways and places to surround yourself with fellow Muslims. It could be volunteering to help out at the mosque, offering to read the Quran to children or others, or organizing Islamic gatherings to bring the community together. 
Remember not to worry if you don't have a massive group of Muslims around you. Quality is better than quantity, you would rather have one or two people who influence you to follow a path of righteousness than a large group of acquaintances or friends who otherwise fill your mind with misleading information.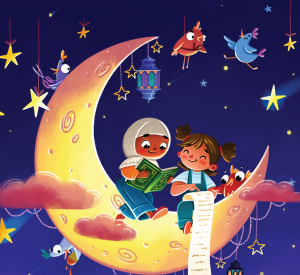 Assess and Reflect 
You can read or listen to Quran daily, pray five times a day and go to the mosque every week, however, if you do not pause to reflect on your actions and behavior then it might not mean much. We grow and develop better when we ponder over who we are and map out ways we would like to improve. 
Take time to sit down and consider your behavior throughout the week. Did your mannerisms, speech, and actions towards those around you positively bring them closer to Islam? Did your intentions reflect the kind of Muslim you would like to be? 
For adults, self-reflection is how we hold ourselves accountable for actions that may offend others. It enables us to experience empathy towards the people around us and most importantly, we get to look back and see how far we have come and look ahead to how much we want to grow. Reflecting on your actions in association with your faith may help you not only develop a deeper connection and understanding but help you grow as an individual who has a purpose and place. There are many products out there, such as The Dua Journal, The Crowning Venture, and The Joy Within Planner that can serve as guides to help us reflect!
Reflection is beneficial no matter how old you are. It is a practice that both adults and children should participate in. Creating a norm of self-reflection allows your child to develop in a way that drives them towards improvement; they have the opportunity to think about their actions and make their realizations on what is wrong and right based on the values instilled in them. Under our "Current Issue" page, we have provided free Ramadan Printables and Ramadan Activities to allow your little ones to reflect including: "Dua a Day," a "Ramadan Gratitude Challenge," Daily Checklists and more. Make sure to check them out!
The Messenger of Allah (ﷺ) said: "Whoever takes a path upon which to obtain knowledge, Allah makes the path to Paradise easy for him." (Tirmidhi). It is noble and admirable to want to develop a deeper connection to Islam and Allah. The steps are easy and it's good to remember that the small things count to help remind you of your fondness of your faith.